Meet Your 2019 Board of Directors Candidates!
Vote in the store now through March 21 or at our Annual Meeting March 22nd!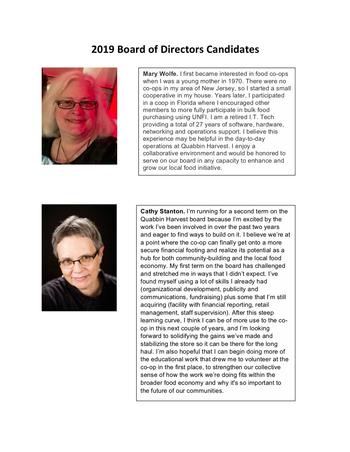 The Quabbin Harvest Board of Directors has five open positions and five great members of our community running for election. Read their candidate statements by clicking the attached PDF.
Attached File:
Posted: to News on Sun, Mar 3, 2019
Updated: Sun, Mar 3, 2019