Annual Auction
Now through Oct 30, online
It's auction time! Our 3rd annual "Arts & Experiences" auction will take place online due to COVID-19, but we're showcasing the same lively range of items as always, and will work on creating some of that community spirit via Zoom too.
All of the details about the auction are on this page. There's also a Facebook event page.
To attend the Live Auction on Friday, Oct 30, you'll need to register here so that we can send you a Zoom link shortly before the event.
The catalog for the Silent Auction (open now through noon on Oct 30) and Live Action can be found here on Google Docs. You should be able to see items and just type in your name, email, and amount of your bid right on the page. If you have trouble, email us and we'll try to troubleshoot or place your bid for you.
And as a new and special treat this year, you can also order a wonderful three-course Caribbean curry meal from Nalini's Kitchen (chicken or vegetarian), to be picked up starting at 2 pm on Oct 30. (You can order the meal even if you're not attending the auction - just take it home and heat it up!) Here's the link for ordering.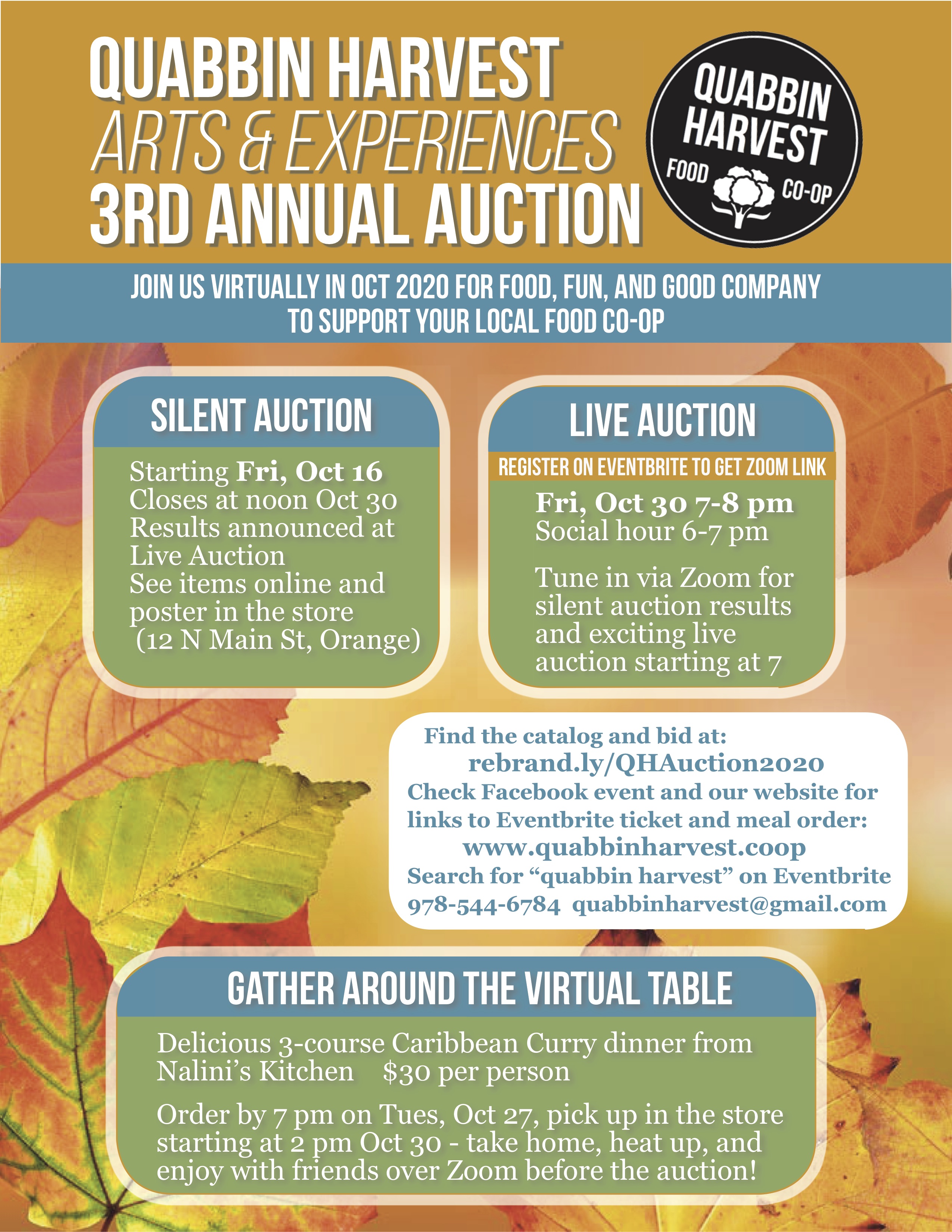 Posted: to News on Fri, Oct 16, 2020
Updated: Fri, Oct 16, 2020