BOD and Bylaws!
Voting happening now in store
PROPOSED ADDITION TO THE BYLAWS

Section 4.11 – Operations Team
The Store Manager shall be assisted in their duties by a team of paid staff and/or volunteers with roles essential to the day-to-day operations of the business. This team shall meet regularly, ideally weekly, to monitor and manage cash flow, facilitate communication and information across the co-op, and other tasks as needed. At least one member of the Operations Team shall be a current member of the board. The Operations Team shall make a regular written report to the board.

Rationale:
For most of our time as a storefront operation, we have had a team of people assisting the paid store manager or team leader with day-to-day decision-making and oversight. This team meets weekly to keep track of sales trends, monitors cash flow and bill payments, helps coordinate information-sharing and planning across board, staff, and volunteer roles, and serves as a first-call team for timely issues or emergencies. It is crucial to the running of the store and covers many of the functions typically covered by paid staff, which we can't afford to pay for yet.

Currently the members are Julie Davis (as Store Manager), Pam Harty (as Board Treasurer), MaryEllen Kennedy (as volunteer bookkeeper), and Cathy Stanton (as volunteer communications coordinator). Other than the manager, there has been no formal selection process; members are those who have taken on some essential piece of the store management and who find it useful to be in regular communication. Board members and volunteers have occasionally attended meetings when it has been useful for particular projects or issues.

However, this team doesn't appear anywhere in our organizational chart or Bylaws. We believe that as we shift farther away from having a "working board" and more toward a "policy-governance board," this is a good time to formalize its role. This will better define (and separate) the board's role and the operations side of the co-op. It will also create a kind of "placeholder" job description for positions that we may someday be in a position to hire staff to do.
Several wonderful members of our community are running to serve on our Board of Directors. Read their candidate statements below.
Ruth Curry (Orange):
Ruth Curry is a resident of the Chestnut Hill community that spans Orange and New Salem. She and her husband, Nick Curry, moved to Franklin County from Chicago in 2020 so Nick could take a job with Stefan Maier Tracker Organs. Ruth continues to work for Northwestern University, in Evanston, IL, where she's a member of the university's Center for Civic Engagement. Ruth is a Big Sister and a member of the Garlic and Arts Festival steering committee. She's loved learning cider pressing, maple sugaring, sausage-making, and baking in a wood-fired oven from her neighbors and is eager to support the local farms that proffer such bounty.
Ramona Hamblin (New Salem):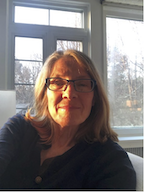 I moved to New Salem from Newton almost five years ago. The Quabbin Harvest was my first membership and my first volunteer experience. As surprised as I was to find a food co-op in downtown Orange, I continue to be amazed by its evolution and resilience. It exemplifies what is so beautiful about this area: people coming together to share and work towards a vision that puts food, land and community first. While I think there are other anchor organizations out here, it's my opinion that the Co-op is a particularly critical piece of this community. For that reason, it would be my honor to serve on its Board.
Seth Isman (Hadley):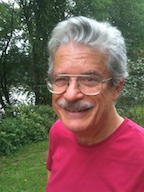 I've lived in the valley for 51 years, in Amherst, Chesterfield and Hadley. I've been involved with coops since 1972, when I was a Board Member and Treasurer of the Amherst Food Coop (a pre-order coop) and the Yellow Sun Coop (a store-front, also in Amherst). My most recent coop involvement was 6 years as Bookkeeper of the Old Creamery Coop in Cummington. In between, my wife and I owned and managed a retail store selling toys and children's clothing in Northampton for 27 years. My expertise is in financial management and financial information systems. I've been a member of Quabbin Harvest since the beginning, when I was asked to assist Karl and the Finance Committee. I'm excited to see the growth and increasing health of the coop, and I'm looking forward to helping out in any way that I can.
Cassandra Knowles-True (Phillipston):
I have been living in North Quabbin most of my life. I am proud to see the ways that we as a community have been growing, and one of those ways has been embracing, supporting, and celebrating the Quabbin Harvest Co-op! Veggies, gardening, and good food are all parts of me. I love to toil away in my little home garden, and I equally love to pop into the Co-op and find both familiar and comforting, and new-to-me foods to try. My current favorites have been thin rice noodles and ice cream… not mixed together, but maybe I could be on to something! I would be proud to be a member of the Quabbin Harvest Co-op Board of Directors. I have some knowledge of the history of the Co-op. I know where they started, and I can see some bright possibilities for moving forward. I want to be a voice at the table when we are talking about how and where to grow the Co-op.
Nancy Wilson (Warwick)
Nancy Wilson is a Realtor for Berkshire Hathaway Home Services serving the Real Estate needs of Massachusetts home buyers and sellers for over 30 years. Nancy is passionate about life and has an adventurous spirit. She loves a good laugh with family and friends, trying out new recipes, enjoys reading and the Arts, creating inviting spaces using Feng shui and her home staging skills, traveling and caring for all kinds of animals. She loves a challenge and believes you're never too old to learn something new! She has been volunteering at the Co-op for over 2 years now. You might find her working behind the scenes with her soapy hands washing dishes in the kitchen or her hands in the dirt out in the Community Garden where she's tending to the vibrant colors of spring, summer and fall for all to enjoy! She and her sidekick dog, Pepe, currently reside in Warwick, MA.
Mary Wolfe (Orange):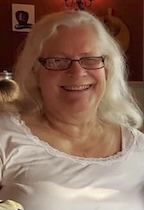 This will be my third and final term, if elected. I moved to Orange almost seven years ago and was immediately invested in Quabbin Harvest as a new member. Our Market has weathered some significant challenges in the past few years and we are poised to become a more robust, inclusive part of the downtown Orange community.
Posted: to News on Tue, Apr 4, 2023
Updated: Thu, Apr 20, 2023